01.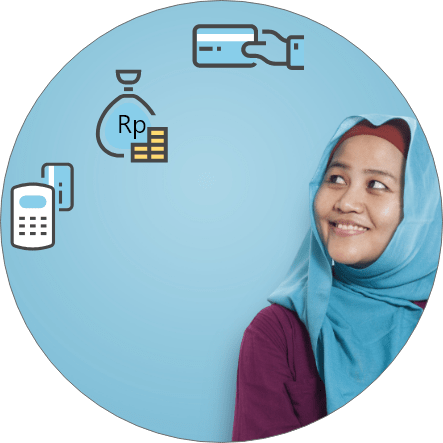 Access To Banking
Now unbanked workers can receive their wages into a shared bank account but still have autonomy over their personal finances and safely protect their money in a bank as if it was their own account.
DotX users will receive access to all the banking services such as cash withdrawal, money transfer, bill payments, and access to all ATMs in Indonesia.
There is no need to open a bank account, maintain a minimum monthly balance, or pay monthly fees.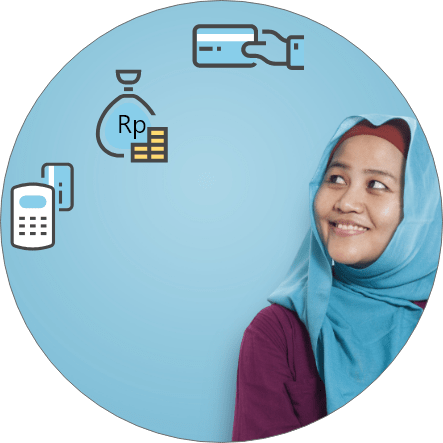 02.
Small & Regular Investing
Through financial education that is accessible from our mobile app, we can help unbanked workers save money in a bank by automatically deducting a small amount of money each month into a savings plan provided by the bank. Since the money is automatically deducted from their salary, they would not be able to skip the monthly contribution so easily. We believe that in order to be financially independent, one must pay themselves first.
03.
Borrow for Emergency Needs
Need money before payday? Simply open the DotX app to see how much money you can borrow. Then, click request and wait for payroll to approve your loans. That's it!